Watching the launch last night proves that Apple knows how to grab people in the most Charles Manson way possible. Drug us, tell us no one will love us more, and offer us what we need to have a better life. Though, with Apple, instead of jail time you pay for your consequences in installments only to pay off your debt to society right at the same time a new product launches. Excellent. Now I need another thing.
They brought out the big guns with this one. You got the new Series 3 watches, which are special not only because you can use them without the phone anywhere near you but they have a sports version. The sports version is impressive simply because the strap is fabric…as if it's never been done before BUT it comes in amazing colors you will fall in love with (at least that's what I heard).
Apple TV is another revolutionary invention that Apple can now claim as their own. Gotta give credit where it's due. The picture for this product is astounding and Apple really makes sure that all your needs are met. On the navigation screen you can see updates of your favorite sports games in order to pick which one you would like to watch or to just stay updated on your favorite player's team. They also give you a ton of movies and games to choose from. It's all about the 4K HDR.
The watches and the TV are peanuts in comparison to the applause given when Apple introduced, not one, but three phones. The iPhone 8 and iPhone 8 Plus are both extremely sleek in design and a plus is that they both include wireless charging.
Now all you hipsters can celebrate giving your meals and drinks the beautiful photo-shoot they deserve because if there's one thing Apple does know how to do it's taking pictures and getting the best out of every photo. The details and textures in the pictures are life-like, every stitch and every piece of fabric shows. I cannot say that it isn't impressive and even I wouldn't mind taking a few pics with it. Aside from the photo features and looks you can pretty much say that not much has changed for the iPhone 8.
Now introducing the ULTIMATE PHONE OF THE LAST 10 YEARS.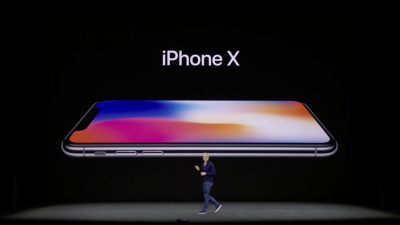 It took Apple a whole 10 years to design a phone where glass meets the edge of steel (Samsung did it). An entire 10 years to create a phone so sophisticated it knows when you are looking at it (Samsung did it). This is why Apple introduced iPhone X (10) and skipped out on 9 I am assuming. The iPhone X is completely water and dust resistant; this feature also took them 10 years to accomplish, where as Sony and Samsung were kind of ahead of Apple on that one.
From what I got from the launching, the strangest thing about the iPhone X is that it no longer has a button, it was then the question of the century was asked, ˜THIS IS SO CONFUSING, HOW DO WE WAKE IT UP NOW?!'. And like magic, the spokesperson touched the screen with his finger and the phone awoke. Wow. So when the iPhone 7 does that is it supposed to happen or was that just a glitch that Apple decided to ride out?
Another powerful moment was when they actually opened the phone and had people wondering how they would navigate from page to page. No need for a manual because if you have ever touched an Android before, congratulations, you now know how to navigate through the new iPhone.
There is a new feature that can be found on the iPhone X and that is facial recognition. No matter what you're wearing your phone will know who you are and will unlock. The process of recognition takes milliseconds and it boosts security to 1 in 1,000,000 rather than the 1 in 50,000 that comes with fingerprint security.  As impressive as this may be for iPhone, we cannot say that it hasn't been done before. Other phones have had this feature and they have done it just as well.
Moving on tooooooo…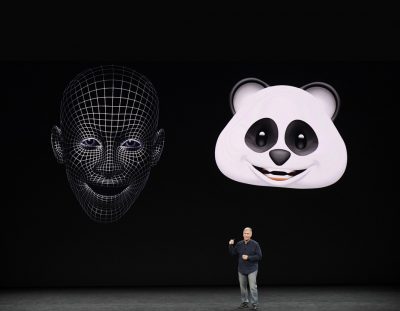 Animojis, albeit adorable, are useless in their own right. I don't need to be talking to you on messenger as a panda or a poo. This is something that Apple seemed to stick on during the launch as if they had nothing better to offer.
There is one feature though, an amazing feature that I would sell my soul for (it's part of the contract when you buy an Apple product btw).
Augmented Reality is now a thing and I am absolutely in love.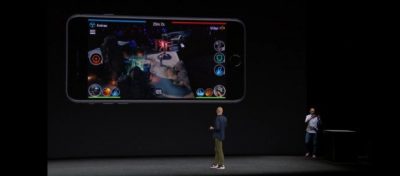 You are legitimately in any game you play, the sound follows your moves, the closer you lean in to the scene the louder the sounds. You move along with your character and the experience, from what I could tell in the confines of my living room, is fantastic. They have created an amazing base for what future gaming could be.
The newly launched products can only speak for themselves in the end. My only concern is that with all of this new technology I can't imagine how much it would cost to fix something on either the iPhone 8 or iPhone X. Another concern is if iPhones are actually phones anymore cause they didn't say one thing about calling people…
If you feel like spending $1,000 on a phone that would just be for a totally new experience in gaming…I would not blame you. But if you feel like paying that much money in order to take selfies, you are what's wrong with society.