In this highly competitive, rapidly changing environment, rival brands are in a race to attract the most attention and make the most noise. Content marketing plays a big role in putting a brand on the map and keeping it there. It also brings a brand home with consumers and lets them feel like the brand is always there when needed.
Content Marketing is Storytelling
Brands are like people. They come with a story. Through content marketing, brands can talk about how they were born, what they stand for and believe in. Content marketing is how companies and brands express a personality that their target audience can identify with, hence influencing buyers' decisions and creating brand loyalty.
Different Tools of Content Marketing
• Images that the audience can react with
• Videos to showcase your business
• Infographics to simplify a complicated idea related to the brand
• Blog posts about relevant and interesting topics that can be helpful and entertaining
• Case Studies
• Podcasts
Good content is one of the main reasons people follow brands. So what is good content? Content that is relevant and helpful, engaging and sharable, which could be humorous and entertaining. Overall, it should give the public a sense of understanding of the company's personality.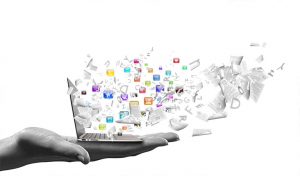 The days of traditional advertising are over and companies have stopped knocking on doors long ago. Instead, brands are creating content to be where the consumers are, without feeling like stalkers. When the consumers want something, they will have a world of content at the press of a button.