If you have a tendency to spend hour after hour wandering into the depths of the internet, then inexorably share it all on Facebook –or if you're just a jerk who spams –Facebook is out to get you.
As part of its battle against clickbait, and its initiative to make the News Feed a more useful and informative place, Facebook has found a way to hide public posts perceived as spam. These posts can include false news articles, sensationalism, like-bait and clickbait.
The social network's research confirmed that there are people who regularly share a massive number of these low quality posts; 50-plus posts per day! Facebook has changed the News Feed algorithm to identify and hinder these posts from ever making it to the News Feeds.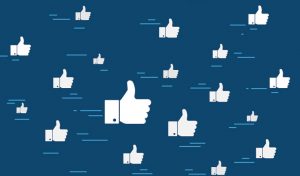 Facebook's aim is to make our News Feed experience helpful, informative and educational. This improvement makes Facebook a better place for personal and business profiles to share their information without being outshined by spammy posts or misleading articles which have eye-catching headlines but weak content and are drowning in ads.
Promoting real news & demoting the fake stuff. Facebook wins again!