Going to the GeekFest in Beirut Digital District?
Beirut GeekFest is happening for the first time ever and we love it! Between the 15th and 16th of July, local creators will have the opportunity to shine and show off their hard work.
Even if you wouldn't admit to being geeky, come on you have to say this sounds pretty interesting! There are activities for literally everyone to enjoy. First of all, there will be five genres of games are divided into (1) the Board Game Corner, (2) Markers Corners, (3) Local Games Corner, (4) Virtual Reality Corner, and (5) the Merch Corner.
In addition, there will be a treasure hunt throughout the entire venue, some game jam sessions, a Super Smash Bros competition (yay!) and a cosplay competition.
Participants will also be able to use the Random Art Machine to challenge their creativity, and watch a game being made in 90 minutes.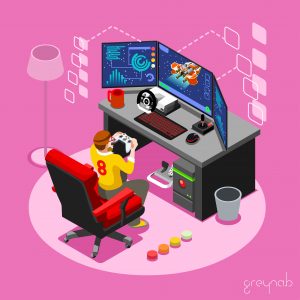 We confess, of all things digital, games are the most interactive. Not to mention, the emergence of Lebanese game developers fantastic! This event is organized by Arab Arcade and mainly sponsored by Macrotronics.
It is events like GeekFest that have enabled our society to break through the idleness of the olden days. They instill the encouragement to do more and be part of a rapidly changing new world.