Well, it's more like the summer "snowball effect" caused by what's latest in the headlines: Lebanese wage hikes. Our generous Lebanese government is making efforts to raise wages of 270,000 employees from the public sector… on the other hand, the wages of 1,250,000 employees from the private sector will not be raised –yet their taxes will be increased. Thanks bro.
But one thing led to the other, and it's really no surprise that our government has exceeded its budget to finance the wages of public servants, whether they are hard-working, or if they just "Check in" to work. To make up for the debt it's in, the government is raising taxes on products (again). *facepalm*
So how do you think that makes the well-educated individuals of private sector, who spent thousands of dollars on education feel, when they have to strive from paycheck to paycheck? The amount of money that used to be enough for any private sector employee's monthly activities will no longer be sufficient. While their companies could give them a raise out of goodwill, the government hasn't obliged such action, so a lot of people might as well travel abroad for better opportunities.
Is it true that the only thing we can do is wonder why is this happening? Why does "Sami" get a raise for spending his day joking and playing at the office till 2PM, while I'm cooped up in this room from 9 to 5 with my eyes fixed on the screen, researching and working hard for a basic salary. Now I have to pay more taxes?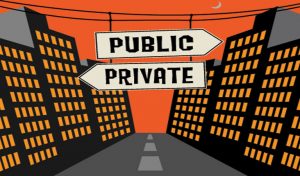 And if that weren't enough, to fund the new wages of private school teachers, tuition fees will increase 27% in some schools. So there goes every hope of raising your children here, huh?
A summer snowball effect! One small thing is leading to another and if Lebanon keeps heading in this direction, as the pattern shows, it could become too costly for many of its population to live in. And let's not even mention how much money is wasted and mismanaged here. But at least we're being promised solutions to our electricity and traffic issues? Right…