How the internet has changed Marketing
Marketing as we know it has changed drastically in the past 2 years more than it ever changed in the past 70. Unfortunately most marketers have still not adapted to this change noting that its tools are evolving so fast that the they are not being able to keep up and aware of the cutting edge developments happening in the digital world.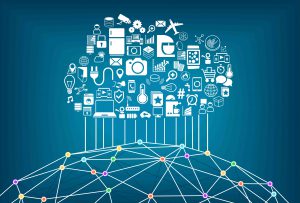 The internet has changed the way people actually buy. Although many marketers have been using the internet for their marketing, they are more focused on how to show up on the front page of Google, generate leads from Facebook or LinkedIn, however the piece that many marketers are missing is how to change their marketing to meet the changing needs of their buyers.
Before the internet, marketers had more control than buyers and consumers. People's only source of information was the company's advertising campaigns and sales man to learn more about a product or service. Today, the buyer or consumer has more control than the marketer. They are actually telling marketers, what they want to read or watch, or how they are going to share it. So when someone wants to research a product or service today, they tend to go to the internet, they might do a google search, post a question on LinkedIn; they might even ask their friends on Facebook. In fact people are more likely to trust a friend or friend of a friend on Facebook, rather than a marketing message. Recently, according to statistics, customers pass 60% the way through the buying process before they engage a sales person, and on average they have access to more than 5 pieces of online content prior to even starting their process of sourcing a supplier.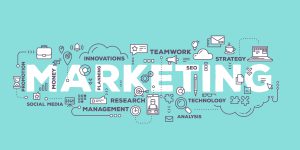 So, How should businesses change their marketing strategy to achieve a better Return on Investment?
Marketers need to think of themselves as thought leaders and educators. They need to be publishing content that is helpful, interesting and entertaining and not annoy people with irrelevant messages and offers or even too much content. Targeted marketing messages can really frustrate people and turn them away from becoming a customer and can seriously damage a brand.
How can Greynab help businesses?
Our process is identifying the buyer, and the buyers' journey and what content they are looking for at each stage of that journey, and where they go looking for that content. So we help marketers publish relevant content so that they can get found by people who are likely to buy from them, convert into qualified leads and paying customers
We help companies create marketing their buyers will love.