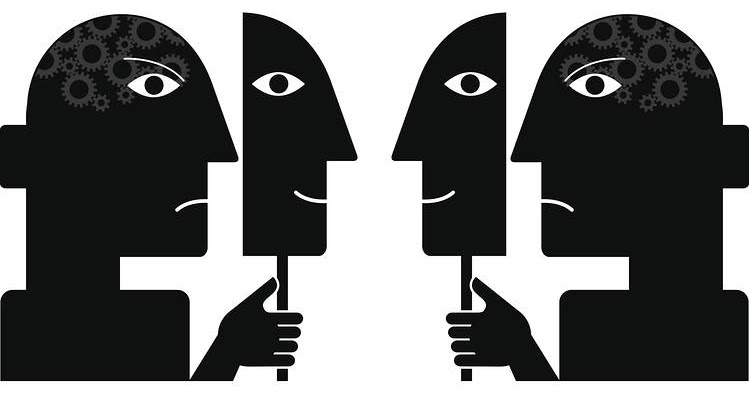 How to be Ethical in social media and Digital Marketing
We all have our own beleifs, morals and standards of GOOD, we all have criteria to what is right or wrong in life. However, as we can see on social media and social marketing, some individuals and companies believe that ethical behavior is debatable and they can do anything they want to get their product, service or company good results {The Ends Satisfy the means}
Some people think that because their social media content is not as harmful as speaking and they are allowed to do anything they want just because they are hiding behind their screens. However I will assure you that any unethical social media content posting or digital content has much more harm than speaking or communicating it within an offline group
The way that an individual, business, NGO or governmental agency should act on social media should be exactly the same way that the act in real life and all the rules that apply in real life should also apply in the digital world, either on social media or in their websites!
So how do we set these boundaries for ourselves, how do we know what is right from wrong and how do we create content that is ethical and not harmful or abusing to the community. Every nation, culture or race have their sources of information on ethics. In Lebanon mainly and in the Middle East region we derive our ethical learning and values from religion, the community and the way we are brought up. Nowadays it is compulsory that we transfer these values and ethics that we have learnt into our social and digital content. Some important factors that we need to take into consideration are listed below
Know Your Audience and Respect them:
Posting content that harms or hurts others is something very unethical on social media. Most people have different beliefs, morals, values and ways of living. When you are creating or delivering content, whether for professional or individual matters, you need to understand your audience and respect the way they think or believe and never post aggressive content. I would like to point out that not only will you be unethical, but from a marketing standpoint you will make these people defensive and hate you more.
Moreover the more you understand your customer or audience in digital marketing, the more it help you define your target audience, and give you the ability to divide the audience and send over relevant content which will engage them.
Be Transparent
Transparency is the key to success of any long term relationship whether it is a business professional, love, friend or family related relationship. In any field especially in the digital world it is vital to stay transparent. Social media is all about creating better relationships with your target audience, forming bonds, communities and creating a better understanding of each key target. If you don't stay transparent you risk losing all you have built and your reputation could even be irreparably damaged. Trust me lying to your followers can cause you much more harm than being truthful and honest.
From a professional point of view, if you are endorsing some product, idea or personality; you need to disclose why you are endorsing it. Mentioning your relationship with that particular product, non-profit entity, brand or political entity in your campaign, handle, or bio is essential. In a nutshell, if you're giving any form of compensation to a blogger or tweeter, it is considered a compensated endorsement and must be disclosed. This includes free product or in-kind compensations and it covers all social media, not just bloggers.
Whenever you are stating any opinion or trying to market a certain product or service, you need to always be as honest as possible, and never over promise your crowd. We have seen many examples of brands and politicians tumble as a result of trying to trick their audience and manipulate them and on the contrary we have seen many that succeeded greatly because of their truthfulness and always basing their arguments on facts rather than opinions
Never Compromise On Privacy
In our world and especially with digital marketers nowadays, this is something quite intriguing and not very acceptable. Every digital marketer tries to reach their targets in unorthodox ways such as mass emails, custom audiences, data mining and many other ways to capture data on potential clients without their consent. If you are a digital marketing specialist make sure you do not violate privacy rules. Some companies extract Facebook, Instagram, website and LinkedIn data to build their email campaigns. This is a cutting-edge sword and requires attention to core concerns. By only trying not to spam them, you are not being ethical, you need to give them the right not to see your content if they wish and try not to collect their data without their consent or trick them to give it to you.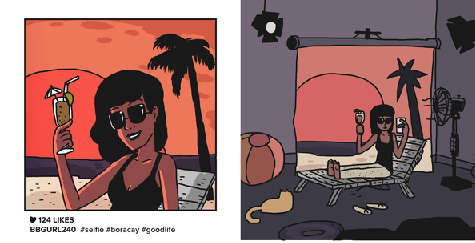 Nothing but the Truth
As Budha Said, Three things cannot be long hidden: the sun, the moon, and the truth. Online we have the tendency to lie because people might feel that the digital world is not real and because its unreal, they can lie and paint a fake picture of themselves. Guys lets be realistic, if you paint a fake image of yourself or your brand on social media to make yourselves or your brand look more desirable or positive this will have a very bad impact not only on yourself but also on the whole community
Given our social nature as human beings and our natural propensity to trust that others are being honest with us and when this is met with obvious lying and less than honest presentations of reality it can be problematic because we internally presume that what is presented is true. That people are naturally as good-looking as their photos appear on a daily basis, people's daily home life is perfect without any struggles, that people around us are in a habitual state of going on vacation, eating out, and parenting blissfully which is clearly not true. This will not only deprive you from doing the things you love and actually showing the truth but it will also create many problems in our society.
From a social marketing perspective, digital marketers and brands should always be truthful and never create false opinions or marketing around their brands. If customers believe your brand is honest and authentic, they're more likely to trust the claims that you make. Being forthright about your strengths and capabilities will enable you to attract your ideal customers who need the solutions and products you offer
Even when you make a mistake or pass through a crisis the optimal solution is to acknowledge the imperfections/ mistake, proudly take the blame and show the audience the corrective action that are being take to change this
Remember, people buy with emotion and justify with rational, regardless of gender. If you want your brand to connect with your primary target audience you must engage them emotionally, in a positive way that's relevant to them, and honesty is integral to that lasting connectivity.
Treat others as you would like to be treated
It is known as the 'Golden Rule' and is probably the most important and core ethical tip to stand by when it comes to Digital Marketing. Think of all the things that people or brands do on social media that you personally dislike – whether an fake Instagram post, a misleading lead campaign, a disturbing tweet, selling your personal details to telemarketers or sending you promotional emails once you have accepted them as a friend. Chances are if it annoys you on social media then it will annoy your audience, so why do it? If social media is all about relationship building then why would it seem ethical to treat your audience in a way that would make them feel used or annoyed? Social media is becoming more and more legitimate in both the professional and personal world. Being ethical and having a code of ethics for your social media campaign or even for your own personal social media channels is vital to stay successful.