Respectable social media platforms listen to their users and are constantly making improvements to encourage the use of their sites or applications. Changes and updates allow the public to continue enjoying their experience on social media platforms and become even more loyal. For example, see how Facebook recently made changes to tackle spammers.
This is the case today in a time where cyber bulling is on a rise, interfering with how users experience social media. It has become such a serious problem that a few social media platforms are adapting to fight against this abuse. For instance, Instagram just published a blog post, Keeping Instagram a Safe Place for Self-Expression, in which they introduced a filter that will automatically block comments on posts and live videos that may be offensive.
The same effort applies to Twitter which added a "safe search" option, earlier this year, that collapses unpleasant and irrelevant content so that they don't show. This is all done through machine learning algorithms.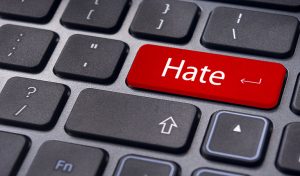 Like people, brands can also fall victim to cyber-attacks. While these updates certainly help brands avoid getting a bad reputation, reputation management is an even more efficient way to deal with the negative feedback. It also helps you understand your audiences' needs, and even serves as an opportunity to learn about your competitors, or convert an attacker to a customer, or simply just maintain the value of your brand through a proper response.